What is Advanced Process Control (APC)?
APC is a model-based predictive control technique that calculates the optimal operating point and controls the process-dependent variables (e.g. conversion and yield) by controlling the process values (e.g. material flows, pressures, temperatures).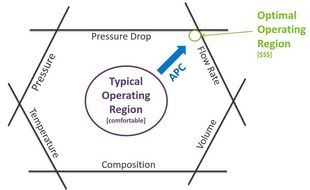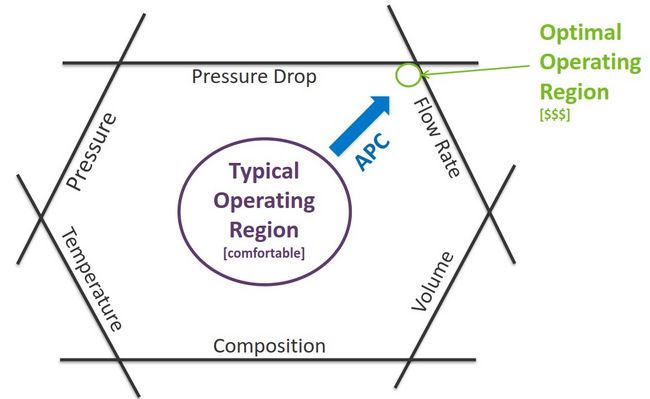 The APC controller thus represents an efficient and experienced operator that precisely understands the plant dynamics on the basis of historical data, derives predictions about the plant behaviour from this and thus controls the plant at the optimum operating level.
And it does this 24/7 with uninterrupted attention.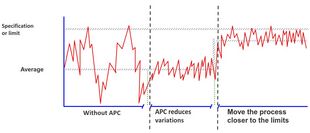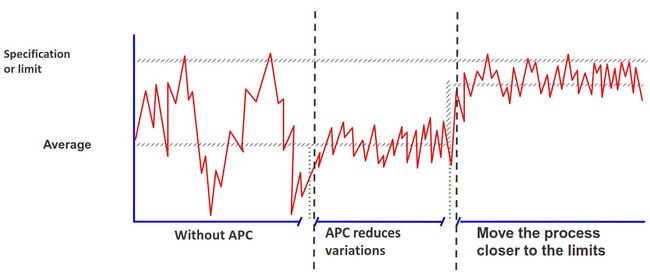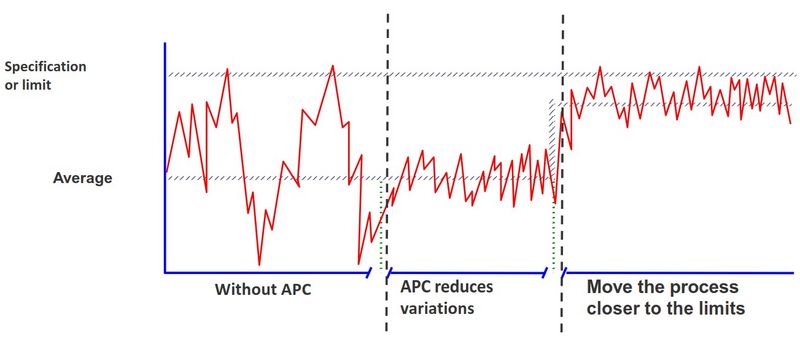 AspenTech is one of the market leaders in the APC industry worldwide. ASPEN APC has the following advantages:
Data mining AI machine learning algorithms support a guided automated workflow that previously required a control expert.
Drastically reduce the technical effort and time required to create and deploy APC models
Creation of models remotely
Extension of APC benefits to new industries where APC was previously used only to a limited extent
Continuous adaptation of the simulation model on the system side
Optimisation of the model and testing during operation
Simple operation with self-controlled & intuitive tools with integrated AI
Your advantages at a glance
Increased throughput
Improved yields
Reduced energy use
Lower operating costs
Improved quality consistency
Increased operational flexibility
Improved process stability
Improved reliability & safety

Qualitative

bzw.

Quantitative

Machbarkeitsstudie zur

Implementierung von

APC

Implementierung von APC

Projekt Definition – APC Controller Strategie & Ziele

Pre

Test

- Erstellung eines

Seed

-Modells

Anlagen

Step

Test

Fertigstellung der

Modelle und Controller-Konfiguration

Controller-Online-Tuning

Überprüfung und Aktualisierung

bestehendes APC

Modells
Qualitative feasibility study on the implementation of APC (Sasol Marl)

We are looking forward to your inquiry
ENCOS Headquarters, Germany
ENCOS GmbH & Co. KG
Buxtehuder Straße 29
D-21073 Hamburg
+49 40 751158-0
Fax : +49 40 751158-30