Occupational Safety
Occupational Safety with a focus on accident prevention is more important than ever in today's ever faster and more demanding working environment.
What do health and safety measures mean?
The basis for a functioning employment system is the creation and maintenance of safe and humane working conditions. With the use of the latest technology, today's work processes are operated ever more efficiently and in the minimum of time. Efficient Occupational Safety also means ensuring and regularly reviewing effective accident prevention, especially in view of the challenges of an ever faster and more demanding working environment brought about by the digitization process.
The Occupational Safety process are an important service area at ENCOS and especially in the context of process safety analyses for plant operators.
Our project aim is to effectively protect employees from hazards and unnecessary risks in the context of plant safety. For this purpose, a reliable legal basis and compliance with binding framework conditions for all companies are indispensable.
What does the Health and Safety at Work Law regulate?
The most fundamental law for Occupational Safety in Germany, whis is currently in force, are the Health and Safety at Work Law (ArbSchG). It obliges the employer to regularly analyse and assess health hazards in the workplace and to decide on the necessary protective measures. Technical changes also play an important role.
The employer or operator must continuously ensure a functioning health and safety structure in the company. This can be achieved most effectively through a sustainable integration of health and safety at work into the structures and processes of a company. Furthermore, the employer regularly informs employees about safety and health protection at work and takes precautions for particularly dangerous work areas and work situations. When implementing health and safety measures, the Health and Safety at Work Law gives companies and operators reasonable freedom of design in order to respond to the different circumstances of each company.
However, the Health and Safety at Work Law is substantiated by a large number of regulations, which describe in detail, for example:
Measures for safe workplace and workplace design,
Safe usage of working materials,
Noise protection,
Work safety precautions,
Instructions for the handling of loads or hazardous or bio substances.
Why do I actually have to train my employees?
The employer must instruct employees about work protection on a regular basis in a way that enables them to identify health hazards as such and to respond appropriately to them. A prerequisite for regular instruction is an exact alignment to the respective work situation in the company.
The most effective way to ensure the health and safety of employees at work is to integrate work safety and health protection in a sustainable way and above all firmly into the structures and processes of a company. This includes regular emergency exercises to be able to handle certain situations more routinely in case of danger. Work safety management systems also actively contribute to improvement and awareness within the personnel.
If you need more informations, don´t hesitate to contact us.
Occupational Safety / Functional Safety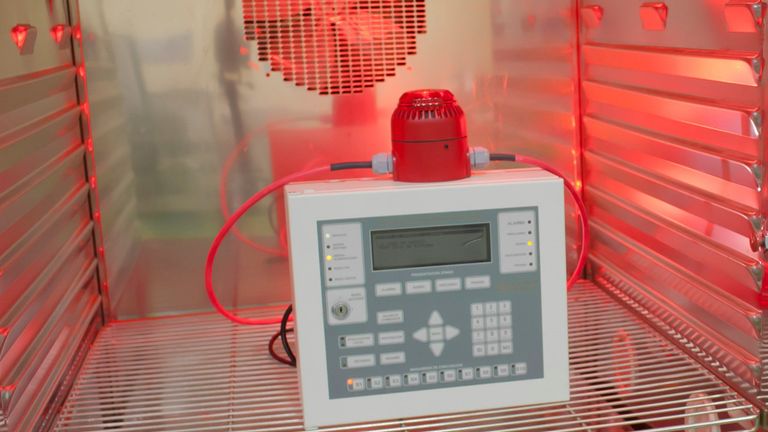 "Functional Safety" describes the part of system safety that is significantly dependent on the correct function of the safety-related control system as a distinction from other safety-relevant sub-areas.
Read more
Please feel free to contact us for a solution.
ENCOS Headquarters, Germany
ENCOS GmbH & Co. KG
Buxtehuder Straße 29
D-21073 Hamburg
+49 40 751158-0
Fax : +49 40 751158-30
Read more - Plant Safety and Hazard Protection